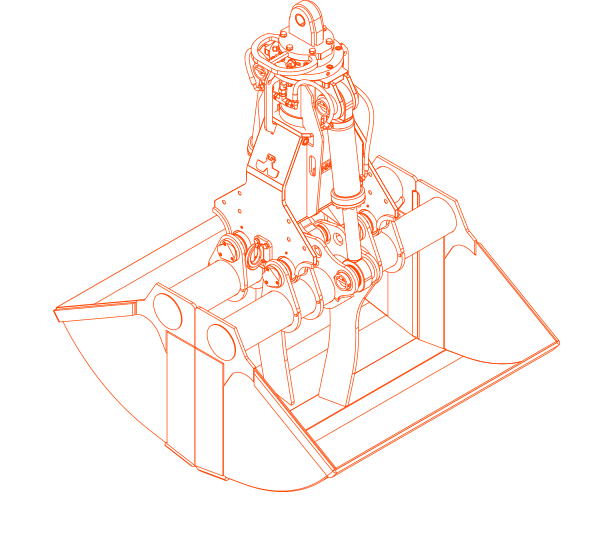 Design and engineering
Hydraulic clamshell grabs
J&B hydraulic grab is available as :
The design of the grabs in combination with two hydraulic cylinders apply a maximum of penetration.
The two shells closes synchronously.
The grab is build of high quality steel, for a long durability.
For each inquiry you will receive a detailed offer and drawing.
The grabs can be supplied with several attachments, see options.
Contact us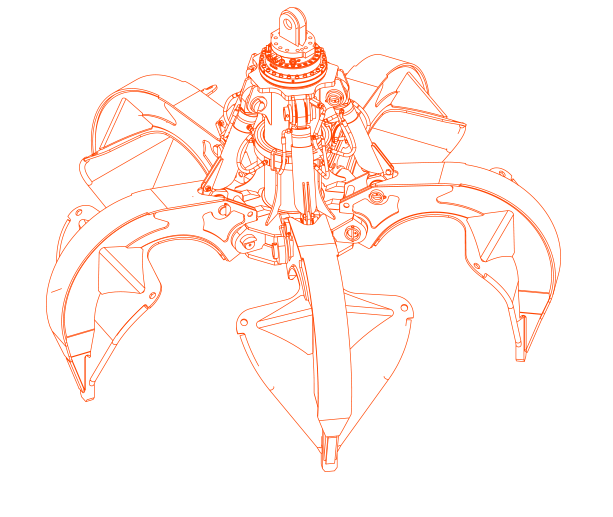 Design and engineering
Hydraulic Cactus Grab / Orange Peel Grab
Hydraulic Cactus grab for various applications:
garbage / refuse
woodchips
The capacity of the grab is determined by the material density, material condition and the capacity of the material handler/excavator. Please provide these data with your request.
Contact us