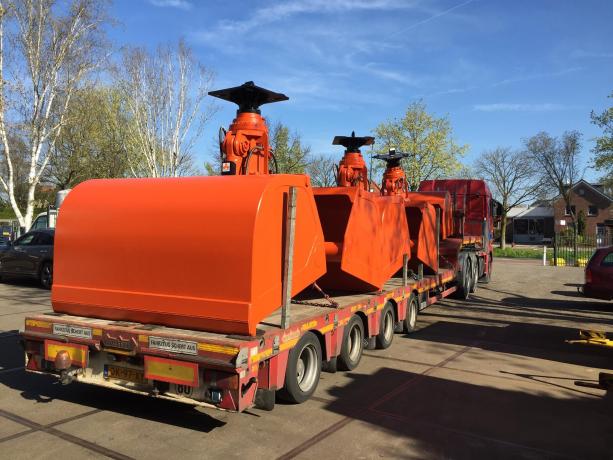 Recent projects
Closed Rehandling Clamshell
Three hydraulic clamshells in the typical J&B orange colour.  These closed type shell are equiped with overlapping blades. Each grab has a central greasing sytem on board.
See more projects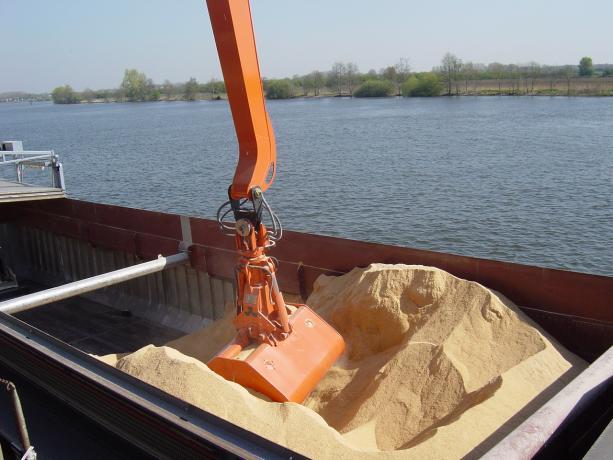 Recent projects
Watch our You Tube channel
Visit  our You Tube channel for a variety of our grabs in operation.
See more projects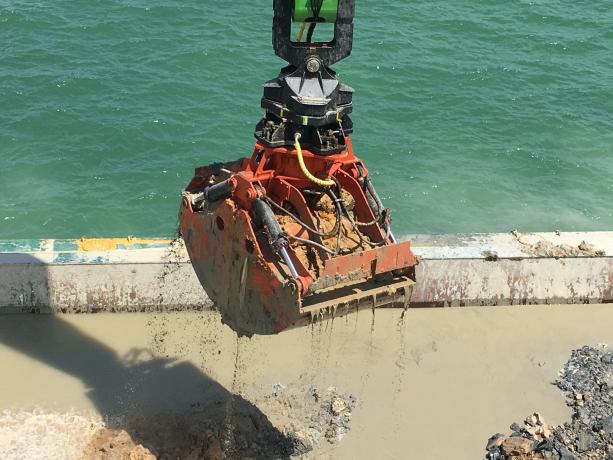 Recent projects
7.5 m³ Hydraulic Clamshell for Dredging
This heavy duty dredging clamshell is used for harbour works in Singapore.  This low built clamshell has extree closing power because of its 4 closing cylinders. Equiped with clay removers and dismountable teeth. This grab is working on a 23 Ton E-Crane type 18450!
See more projects
About J&B grabs
Passion and knowhow since 1945
J&B Grabs B.V. is a holding company engaged primarily in the developing, manufacturing and reconditioning of hydraulic and wire rope grabs. The company started in 1945 in the manufacture and overhauling of re-handling grabs. The 65 years of know-how, results in a perfectly balanced product for your bulk handling.
News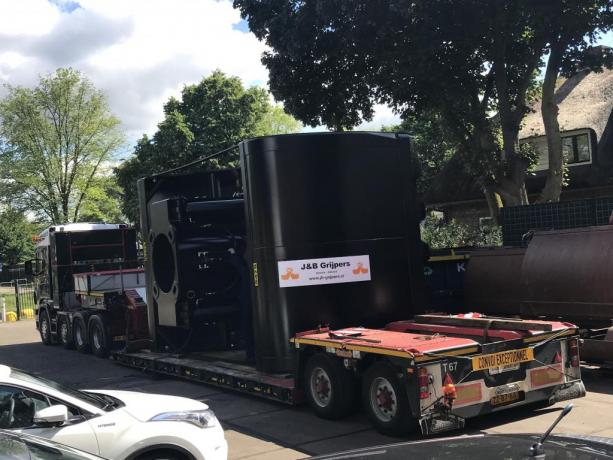 Article
33 m³ Hydraulic Clamshell
This massive Hydraulic Clamshell of 33 m³ on its way to the customer in one piece!
 This 33 m³ Hydraulic Clamshell is specially designed for the handling of woodchips.
Designed in close collaboration with our customer, to get the maximum capacity.
Completely built at the…