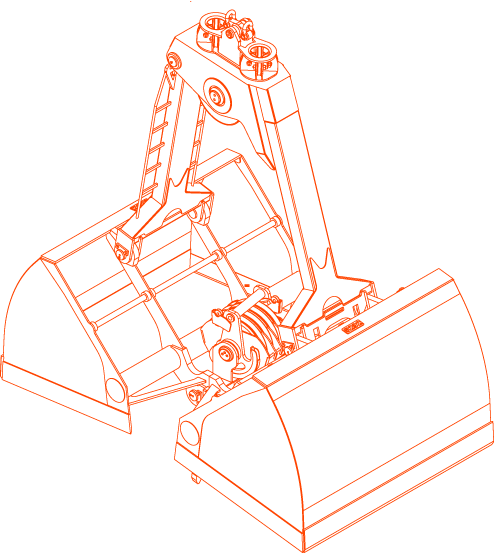 Design and engineering
Rope grabs / C
J&B wire grabs can be divided into the following types:
Rehandling rope grab
Cactus rope grab / Orange Peel grab
Special rope grab
Our engineers are specialized to meet the specific needs of the customers' requirements.
With each application of a wire rope rehandling grab, you get a detailed quote with specifications and sketch. Please specify your request the lifting capacity of the crane to grab work state, and the type and size of the material you are processing.
In the past, J&B Grabs designed and manufactured designed and manufactured several special grabs. There are stone blocks grabs designed and manufactured.
Contact us