Inhoud
Afbeelding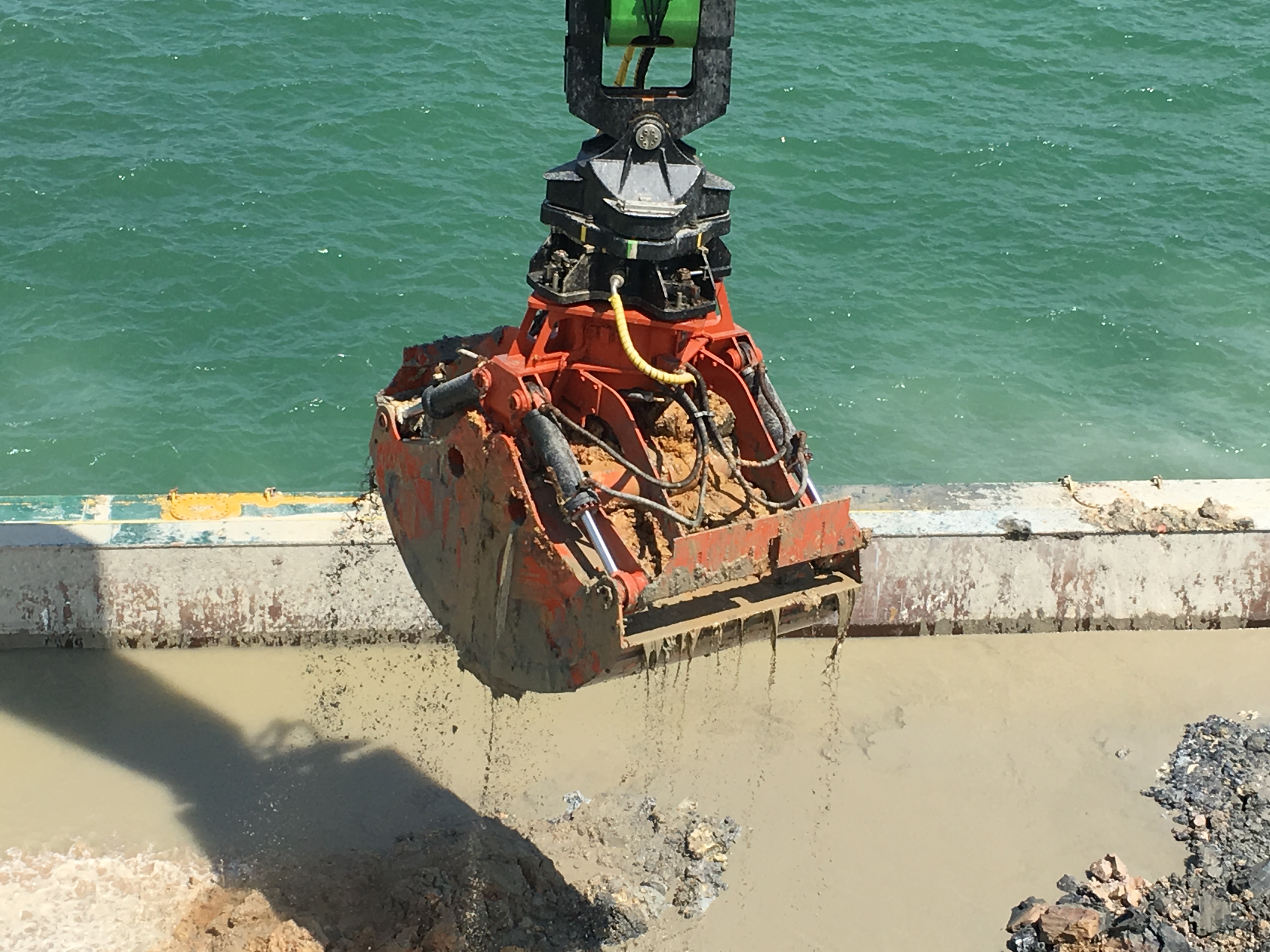 Subtitel (eventueel)
E-Crane
Titel

7.5 m³ Hydraulic Clamshell for Dredging

Body

This heavy duty dredging clamshell is used for harbour works in Singapore.
 This low built clamshell has extree closing power because of its 4 closing cylinders. Equiped with clay removers and dismountable teeth. This grab is working on a 23 Ton E-Crane type 18450!